Experience excellence in service!
We offer a wide variety of top quality services to fit your needs. Please note: Service prices and availability are subject to change without notice.
Credit Cards are only used to hold the appointments for our cancelation policy.
Med Spa Treatments
This includes teeth whitening, Diamond Microdermabrasion, Micro Needling.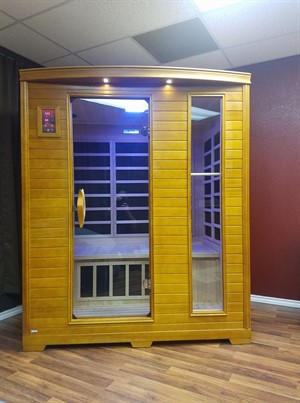 $1.00 (Per Minute)
Sit in our Infrared Sauna and enjoy a natural detox and weight loss treatment. 20 to 30 minutes and you will be feeling great!!
Pristine Diamond-Dermabrasion Facial
$65.00
Diamond (Micro-dermabrasion) services employ gentle abrasion to exfoliate and remove the dead outer layers of skin clean your pores and give you smooth and beautiful skin while reducing discoloration, acne scars, and fine wrinkles.

A complete medical aesthetic solution, Pristine treats a range of common skin conditions – including aging, sun exposure, acne, scars tissue and stretch marks – to improve the overall quality and appearance of your skin.

Free of irritation and any discomfort, Pristine procedures offer you a fully customizable, clean and aesthetic treatment experience that is relaxing, enjoyable and delivers results from the very first treatment.
Return to Top
Service Policy
Please call (817)-231-0691 or email info@tmtspa.com with any questions or concerns you may have.
Note: Clients that have purchased a Groupon, MUST email or call to book an appointment. Please leave a voicemail when calling the Spa or email us at info@tmtspa.com. Each Groupon (gifted or not) may only be used once per person. If there are any questions concerning this process, our policy, as well as, Groupon's policy, please call or email and we will get back with you concerning it.
Please note our 24 hour Cancellation/No Show below:
Please give adequate 24 hour notice upon cancellation of your appointment with us. Failure to comply with company policy will unfortunately result in a $30 charge per person per hour. If a Groupon was purchased the voucher will be forfeited. Same standards apply with our No call No show policy.
---